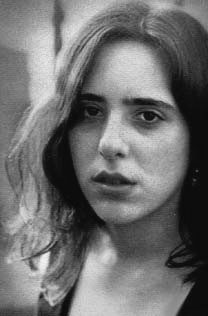 Laura Nyro, cuyo nombre original era Laura Nigro, fue una cantautora norteamericana, nacida en el Bronx, New York, el 11 de octubre de 1947, y fallecida en Danbury (Connecticut) el 8 de abril de 1997.
Su trabajo como compositora es conocido especialmente en versiones de otros artistas, como el grupo de pop-soul The 5th Dimension ("Blowing Away", "Wedding Bell Blues", "Stoned Soul Picnic", "Sweet Blindness", "Save The Country" y "Black Patch"), la banda de jazz rock, Blood, Sweat & Tears ("And when I die", "He's a runner"), y artistas como Peter, Paul & Mary, Barbra Streisand o Three Dog Night.
Curiosamente, su principal éxito de ventas como cantante, fue el tema "Up on the roof", de Carole King y Gerry Goffin.
Nyro es una de las representantes del estilo denominado Brill Building, un edificio de Nueva York donde estaban las oficinas de representacion de un gran número de compositores de éxitos discográficos, caracterizados por una fusión del pop con el jazz, el gospel y el rhythm and blues.