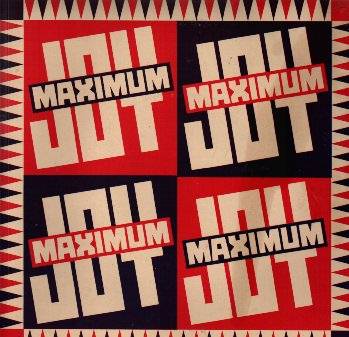 Maximum Joy were a post-punk band from Bristol, England.
When the Glaxo Babies split in 1979, Tony Wrafter formed Maximum Joy with Janine Rainforth (vocals/clarinet), and they were later joined by Dan Catsis and Charlie Llewellin (of Glaxo Babies), and John Waddington (formerly of The Pop Group, on guitar and vocals).
After a few singles on Y Records in 1981 and 1982, the band released the Adrian Sherwood produced album Station MXJY in October 1982. After a subsequent single, a cover of Timmy Thomas' "Why Can't We Live Together", recorded with Dennis Bovell, the band split.
A retrospective, Unlimited was released in 2005, and Station MXJY was reissued on CD in Japan in April 2008, containing bonus track versions of the singles "Stretch", "White and Green Place", "In the Air", and "Why Can't We Live Together".