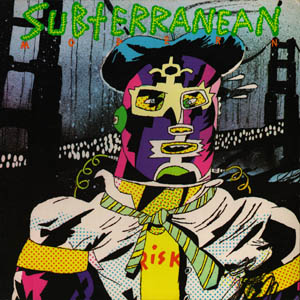 Side A
Chrome: Anti-Fade 3:52 Edge/Creed
Chrome: (I Left My Heart) In San Francisco 0:27
Chrome: Meet You in the Subway 5:15 Edge/Creed
MX-80 Sound: Lady in Pain 2:49 MX-80 Sound: (I Left My Heart) In San Francisco 1:52
MX-80 Sound: Possessed 4:54
Side B
The Residents: (I Left My Heart) In San Francisco 2:02
The Residents: Dumbo the Clown (Who loved Christmas) 2:07 The Residents: Is He Really Bringing Roses? (The Replacement) 2:34
The Residents: Time's Up 2:54
Tuxedomoon: (I Left My Heart) In San Francisco 1:03 Tuxedomoon: Everything You Want 4:14
Tuxedomoon: Waterfront Seat 4:28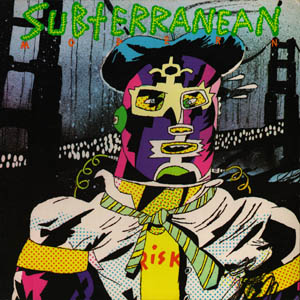 Ralph Records es un sello discográfico estadounidense creado por The Residents en 1972.
El año anterior la banda se había trasladado a San Francisco, donde trato de colocar sin éxito su demo Warner Brothers album. Ante esta situación, la banda decidió crear su propio sello, donde poder autoeditar sus trabajos.
Ya en la navidad de 1972 The Residents grabó Santa Dog, un set de dos simples del cual enviaron varios centenares de copias a personalidades del momento, como Richard Nixon y Frank Zappa. Y en 1974 editaron ya su primer LP, Meet the Residents. En un principio el sello sólo editó sus trabajos, pero pronto se abrió a nuevas bandas.
Entre éstas se encontraba Snakefinger, del cual en 1978 publicaron el single «The Spot» y del cual años más tarde publicarían cuatro álbumes más.
En 1987 The Residents dejaron Ralph cuando éste paso a formar parte de Tec Tones, entonces Ralph Records dejó de funcionar como sello y desde 1992 estos han operado con Euro Ralph Records, desde donde la banda ha trabajado con el envío por correo.