2 - Astral Plane Richman 3:00
3 - Old World Richman 4:00
4 - Pablo Picasso Richman 4:21
5 - She Cracked Richman 2:55
6 - Hospital Richman 5:31
7 - Someone I Care About Richman 3:39
8 - Girlfriend Richman 3:55
9 - Modern World Richman 3:44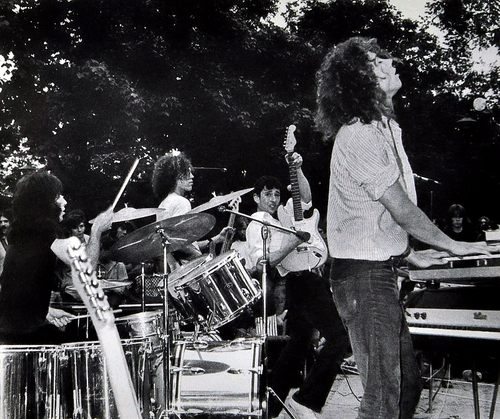 Estudiantes de Boston. Jonathan Richman recien graduado viaja a Nueva York en busca del sonido que le atraia The Velvet Underground.
Consigue entrar en la misma agencia que la Velvet. No es hasta 1972 cuando Kim Fowley les produce las primeras maquetas.
En el 75 se van a Los Angeles y firman por Beserkley Records y poco despues con la produccion de Joh Cale saldria su estupendo primer LP "The Modern Lovers".
Fue su único LP en estudio y su sonido ProtoPunk se acerca al Underground.
Lo demas es historia. Ademas de Jonathan que se lanzaria como solista, los otros 3 miembros fueron a parar a The Real Kids, The Cars y Talking Heads.