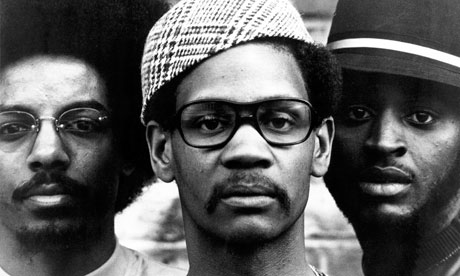 The Last Poets es un grupo de poetas y músicos que surgió a finales de los años 1960 a partir del movimiento afroamericano de lucha por los derechos civiles en Estados Unidos.
Su nombre está tomado de un poema del poeta revolucionario sudafricano Keorapetse Kgositsile, quien creía que él pertenecía a la última era de la poesía antes de que las armas se hicieran con el control.
The Last Poets han sido citados como una de las primeras influencias de lo que habría de convertirse posteriormente en el hip hop.
El crítico Jason Ankeny ha escrito que "con sus políticamente cargados, tensos ritmos y dedicación a crear conciencia afroamericana, The Last Poets casi exclusivamente sentaron las bases para el surgimiento del hip hop."
La revista musical británica NME afirmó: "serios portavoces como Gil Scott-Heron, Gary Byrd y The Last Poets allanaron el camino para los muchos emcees negros socialmente comprometidos que llegarían una década más tarde."